Subscribe to the Leadership with Heart Podcast:
In this episode, Heather speaks directly to listeners about some recent changes she has made, and how she has learned to embrace change even during this pandemic. Heather also shares some key decisions she has made to create a metamorphosis in her life.
Key takeaways:
Now is the time to see change as a positive despite what is front of us.
Starting anew right now might be exactly what you need to help you see the situation differently.
How aligned are you with your personal and professional mission?
There are powerful ways to overcome your challenges and it all starts in the mind.
Prepare your ears for this wonderful episode. Listen and learn!
Embracing Change
I have reached quite a few milestones in my business these last couple of months during the coronavirus. My second book has been completed, and it's a pretty big deal to write a book during a pandemic. I recognize it, and feel blessed to have done it.  

During this time, I know what I should have done. But I wasn't doing it. I decided to do something that seems so obvious to me but I kept on fighting it—doing a name change for my business.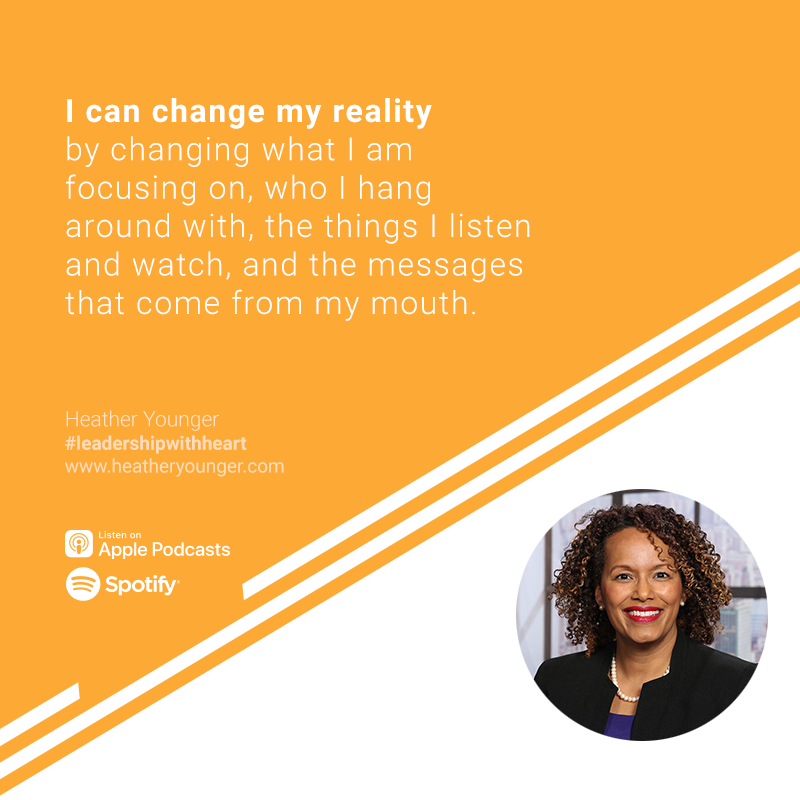 To be honest, my heart was really more in the place of employees. – @HeatherRYounger #leadershipwithheart
Click To Tweet
Noble Beginnings
For the last four or five years, the business name has been Customer Fanatix, and I decided to change it to Employee Fanatix. It was obvious because all of my work has been focused on employee listening, leadership development, and everything related to the employee experience, engagement, and retention.

The reason why I fought was because my heart was with customers and employees early on in my career. When I started Customer Fanatix, the idea was I would help organizations understand the connection between how leaders can impact both the customer and employee experience, and how we can look at it as a continuum or a journey. That's looking at both stakeholders at the same time.

Over time, people were more confused if I was more on the customer side or on the employee side. My efforts and messaging on social media became more singular, focused and it was more about leaders and their impact on employees. I just made a choice not to include all of the customers.

I started my company in 2015. People were reaching out to me because of my writings on LinkedIn. They wanted me to help them on both the customer and employee experience. The focus changed, but in the end my heart didn't change.
My end goal is to help employees and leaders be better and stronger. – @HeatherRYounger #leadershipwithheart
Click To Tweet
Everything I do is about how we impact in their (employee) experience, whether they are working with leaders, executive, facilitating groups, or speaking on stage. – @HeatherRYounger #leadershipwithheart
Click To Tweet