Inspiring, dynamic keynotes that deliver actionable insights for creating a workplace culture of listening and caring leadership
Heather R Younger |   Founder & CEO, Employee Fanatix, Two-Time Tedx Speaker, Consultant & Two-time Best-selling Author, The Art of Caring Leadership
Inspiring, dynamic keynotes that deliver actionable insights for creating a workplace culture of listening and caring leadership







The strength of any organization depends on its culture, but workplace culture doesn't start at work. It begins outside the office with the beliefs and values gathered (and believed in) before a CEO or frontline employee ever steps foot into the workplace. 
So how do you shape workplace culture if it begins in the minds and hearts of so many different people? 
You start with leadership.  
76 percent of employees agree that their managers set the workplace culture, but 40 percent say their bosses fail to frequently engage them in honest work conversations. We can do better.
Culture may be complex, but it's also fluid, and leaders have the power to change it. A balanced, successful workplace culture starts with leaders who care about their employees and who know how to listen.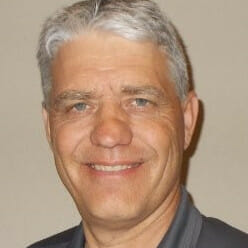 "We expect substantial growth..."
"Not only did Heather showcase an amazing understanding of human nature, employee culture, and customer happiness, but she also brought enthusiasm and tenacity. Our team is now much more engaged, and we expect substantial growth on both the top and bottom line."
STEVE PAUL | Construction Management Executive, SPCS Construction Services

How Do You Create a Workplace Where Employees Feel Heard, Seen, and Valued? Which Keynote Topic is Best For You?
AVAILABLE IN-PERSON AND VIRTUALLY
How to Create a Culture of Listening
The Art of Caring Leadership
Reimagining a New & Better Workplace
How to Build a Culture of Belonging
This highly actionable keynote is designed for leaders who want to improve their workplace culture by understanding and supporting their employees. Heather uses insights from reading over 25,000 employee engagement survey comments to share a listening process proven to improve organizational culture. The result is better engagement,higher revenue, and lower turnover.
Every leader has a responsibility to uplift their team and organization and drive real business results. This practical keynote equips leaders who are going through organizational change or prioritizing self-development with concrete steps they can take to implement the four Caring Leadership principles and effectively engage those they lead to create a culture of caring at work.
In this empowering, interactive, and hope-filled keynote, Heather provides leaders a practical roadmap for navigating workplace change with agility, confidence, resilience — and a positive outlook. Whether they are facing a crisis or preparing for the future, the audience will leave able to conquer uncertainty and succeed with ease through greater creativity and innovation.
Drawing from Heather's personal experiences as the only child of an interfaith and interracial marriage, this keynote encourages leaders to understand the role they play in creating cultures of diversity, equity, and belonging at work. Leaders will learn to flex their empathy muscles and master the art of active listening so that every employee feels valued, respected, and supported.
Creating a Culture of ListeningTM is Heather's Specialty
A leading workplace culture and employee engagement consulting & training firm.
A highly sought-after keynote speaker
Bringing the best insights from over 25,000 employee stories to the stage.
A diversity, equity, & inclusion strategist
An expert in creating safe spaces for these vital conversations.
A contributor to leading news outlets
A trusted expert for stories on culture, workplace engagement, and employee retention.
Known as The Employee WhispererTM, Workplace Culture Keynote Speaker Heather R Younger harnesses humor, warmth, and an instant relatability to engage audiences and inspire them into action. 
Her dynamic, uplifting presentations energize teams, leaders, and organizations to create supportive cultures of care by improving how they listen to, communicate with, and empower employees in the workplace. Leadership With Heart With Heather R Younger
"Heather's courage and vulnerability to share her authentic self are truly inspiring. She shares the most cutting-edge leadership strategies on topics like emotional intelligence and employee experience. If you're looking to sharpen your leadership skills, this podcast is for you."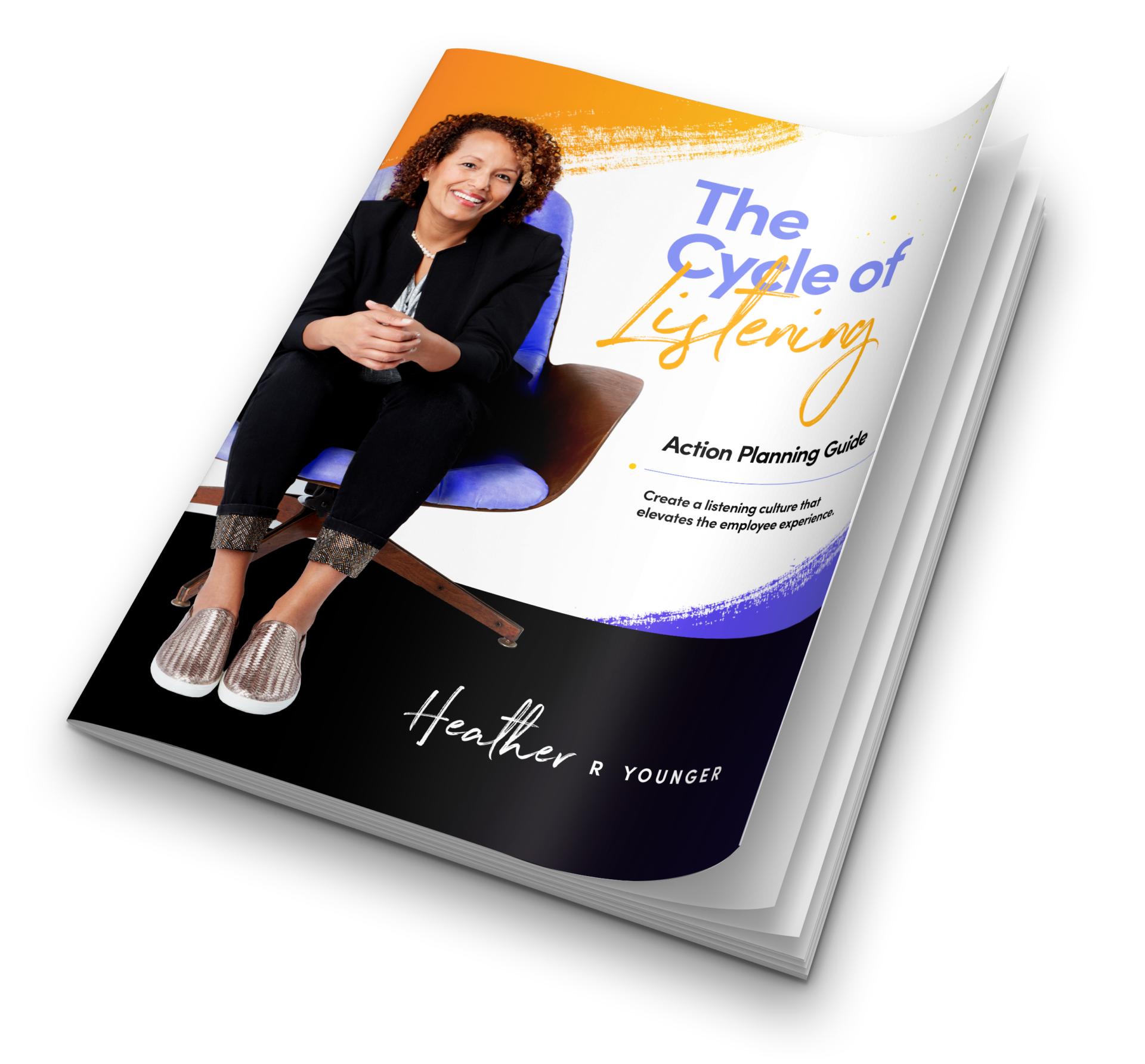 Create a listening culture that elevates the employee experience.
Through this guide, Heather uncovers how you can ensure those you lead feel heard by taking 3 approaches to listening inside an organization.