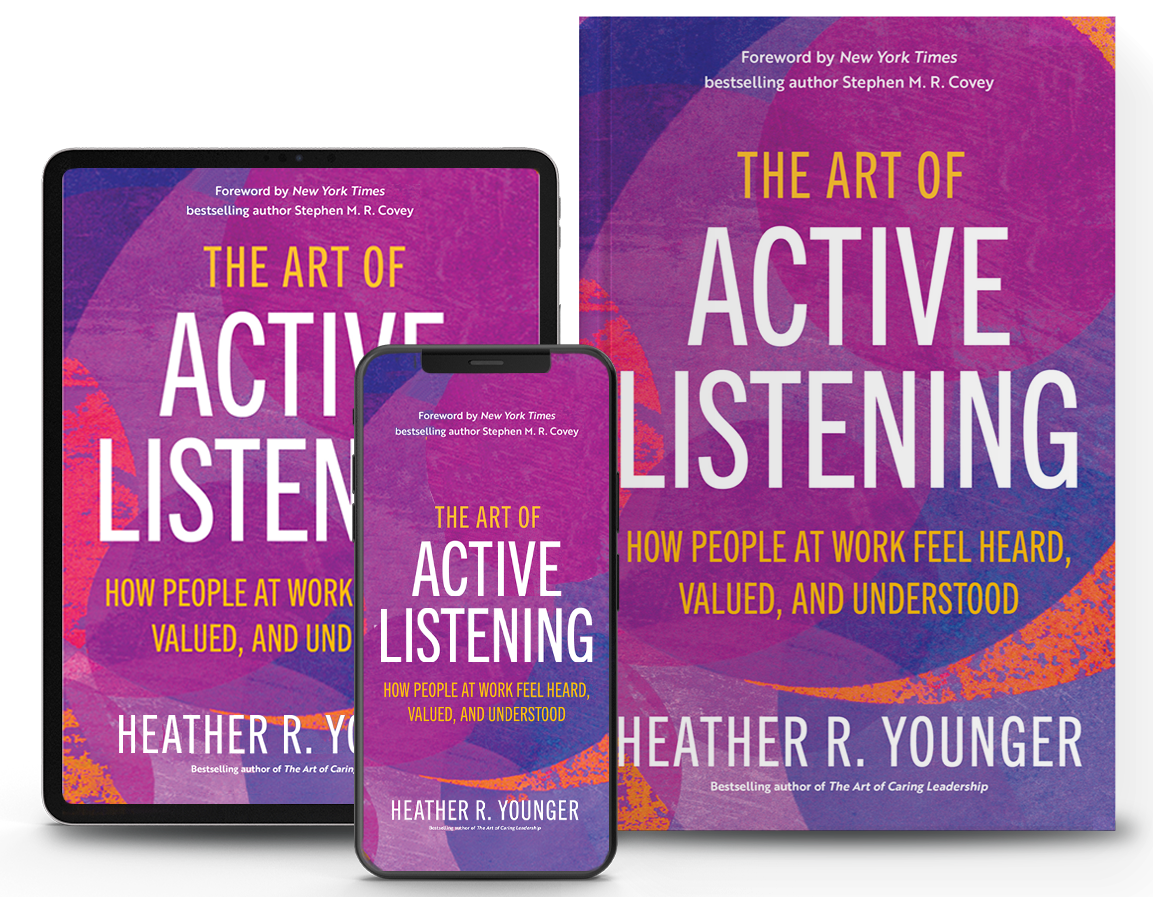 Active listening is the doorway to increased belonging, loyalty, profitability, innovation, and so much more. It is the difference between thinking we understand what people want and knowing what they want. Want to build stronger relationships, avoid misunderstandings, and anticipate problems before they surface at work? All you have to do is listen.
The Art of Caring Leadership is based on interviews with over 80 leaders including Howard Behar, former President of the Starbucks Coffee Company, Judith Scimone, Senior Vice President and Chief Talent Officer at MetLife. And Garry Ridge, CEO and Chairman of the Board of the WD-40 Company. This book outlines nine ways that leaders can make all employees feel included and cared for and includes access to a self-assessment so you can measure your progress as a caring leader.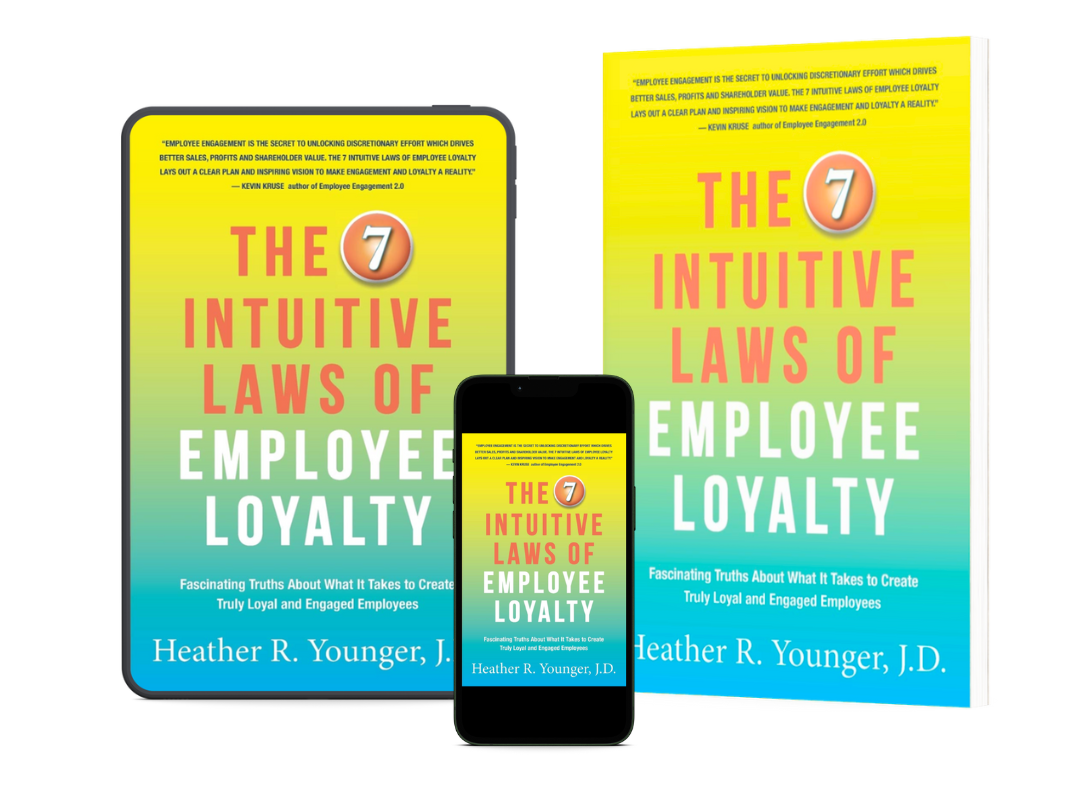 The 7 Intuitive Laws of Employee Loyalty is a guidebook of implementable tactics and skills for organizational leaders looking to curate a positive culture that engages and inspires their teams to do their best work. Author Heather R. Younger , J.D., examines and illuminates 7 laws that will put any leader in the driver's seat to create a more engaged and loyal staff.
Embrace the laws found in this book to create employee loyalty and catapult your organization!