Actionable

Insights

To Build A Culture Of Listening & Caring Leadership
Heather R Younger |   Founder & CEO, Employee Fanatix, Two-Time Tedx Speaker, Consultant & Two-time Best-selling Author, The Art of Caring Leadership Leadership With Heart With Heather R Younger
"Heather's courage and vulnerability to share her authentic self are truly inspiring. She shares the most cutting-edge leadership strategies on topics like emotional intelligence and employee experience. If you're looking to sharpen your leadership skills, this podcast is for you."
A handful of Podcasts on which Heather has been interviewed:
Creating a Culture of ListeningTM is Heather's Specialty
A leading workplace culture and employee engagement consulting & training firm.
A highly sought-after keynote speaker
Bringing the best insights from over 25,000 employee stories to the stage.
A diversity, equity, & inclusion strategist
An expert in creating safe spaces for these vital conversations.
A contributor to leading news outlets
A trusted expert for stories on culture, workplace engagement, and employee retention.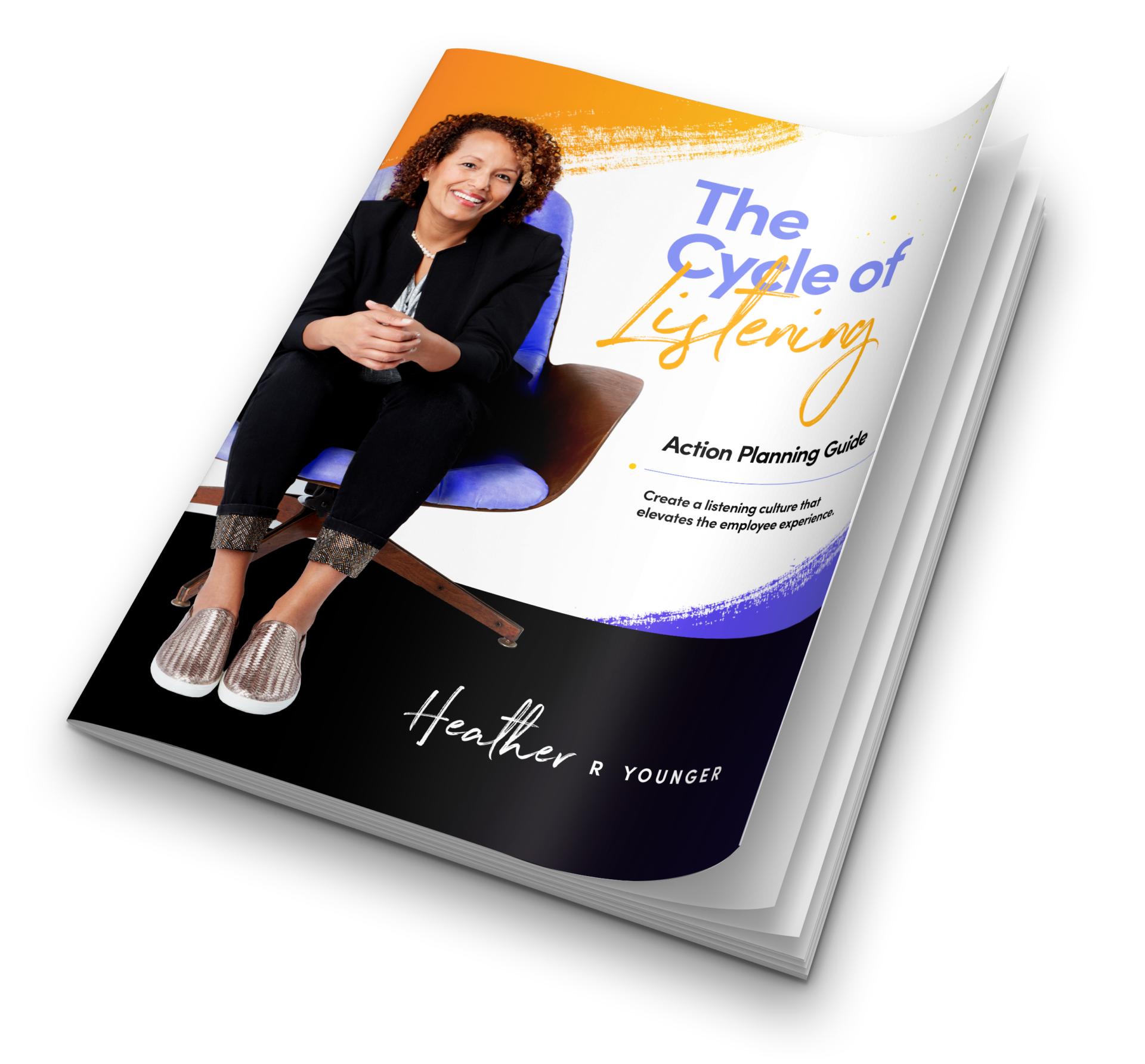 Create a listening culture that elevates the employee experience.
Through this guide, Heather uncovers how you can ensure those you lead feel heard by taking 3 approaches to listening inside an organization.