Become a

Certified
Art of Active Listening
Facilitator
Transform Organizational Culture From The Inside Out
Transforming culture isn't difficult if you have the rightsupport.
Are you ready to become a high-value leader who champions change in your organization through effective and caring leadership?
1. Expand Your Knowledge Base
2. Develop New Leadership Skills
3. Transform Your Organization
How Many Employees Feel Engaged at Work?
Certified Art of Active Listening Facilitators™ are trained on how to develop the skill of active listening that allows you to get to the root of all problems affecting employee and customer loyalty: so people at work feel seen and understood and customers stay.
Becoming a Certified Art of Active Listening  Facilitator gives you the opportunity to have:
Happier employees and improved retention rates
Loyal customers and increased revenue
Improved overall productivity
Higher profits
Plus! Your certification can be used in any industry and stays with you if you change jobs or companies.
As a Certified Art of Active Listening Facilitator, you'll know the full framework and be equipped to conduct active listening workshops within organizations. You will also have access to the world's leading authority on listening at work: Heather R Younger.
Plus, you get all the resources and community you would expect from a training and development firm focused on creating a culture of belonging through the power of listening. Heather's team at Employee Fanatix will help you get farther faster than you could alone.
Immersive Train the Trainer Mastermind Event Lead by Heather Younger 

Ongoing Support 

Guidance and Counsel with Heather 

Quarterly Webinar with Q&A or Hotseat 

Supporting Materials 

Listening Assessment 

Workshop Slides

Facilitator Guide

Checklist for 1:1 Coaching Pre-Workshop & Post-Workshop

Art of Active Listening Certified Badge to Add To Your e-signature

Marketing Materials 

Internal / External Email for Buy-In

Video Example of What To Expect 

Wholesale Pricing on Bulk Print Book Orders

Access to Private Community of Guides

LinkedIn Group 

Quarterly Coaches Corner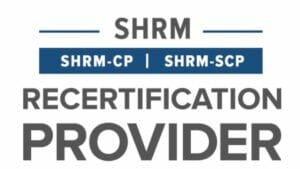 Member of SHRM? Earn 7 PDC credits.
Transform the way YOU think about creating lasting change.
Meaningful work starts with recognizing the gap between where you are and where you want to be as an organization and taking the right action to do something about it.
Transform the way your employees feel about work.
Being a caring leader requires active listening skills that ensure everyone at work feels heard and valued.
Transform YOUR future with a certification that goes with you.
Your Active Listening Certification goes with you as a life-long skill you will use at work and in your personal life to ensure everyone feels like they belong.
DISCOVER HOW TO POSITION YOURSELF AS A HIGH-VALUE LEADER.

Why The Art of Active Listening Matters
Cycle of Active Listening Copyright 2023 • Heather R Younger • All Rights Reserved

HOW IT WORKS
As a
Certified Art of Active Listening Facilitator
, you will transform your organizational culture into a culture of belonging from the inside out. All of our teachings are based on the 5-step Cycle of Active Listening™ process developed by Heather R Younger.
You will attend a 1.5 day in-person training led by Heather R Younger and receive a deep understanding of the active listening process.

We will guide you down the path to achieving the certification designation using our guides, materials, resources, and supporting virtual trainings.

You will complete an active listening workshop, questionnaire, send in a video, and get feedback.

You will complete the Active Listening Certified Professional exam and get to work creating lasting change in your organization.
Your powerful personal transformation is about to begin. Discover what is possible for you and your people at work.
Who Should Become A Certified Art of Active Listening Facilitator?
HR and Learning and Development Leaders

who want to shape the employee experience improving recruiting and retention outcomes.

Sales Leaders

who want to build successful teams that are cohesive, loyal, and committed to hitting goals. Prospects will feel the difference and clients will respond with more loyalty.

Operations & Customer Service Leads

who want to ensure customers feel valued and improving brand loyalty.

Dedicated Leaders

who want to improve workplace culture by ensuring every person belongs.

Coaches, Consultants, & Trainers who want to become better communicators, lead their clients more effectively, and improve outcomes for those they work with.