Leadership With Heart With Heather R Younger
"Heather's courage and vulnerability to share her authentic self are truly inspiring. She shares the most cutting-edge leadership strategies on topics like emotional intelligence and employee experience. If you're looking to sharpen your leadership skills, this podcast is for you."
Heather's weekly articles provide valuable guidance and direction for organizations who want to adopt continuous listening programs that create more inclusive cultures, and engaged employees who feel inspired to contribute. Leadership With Heart With Heather R Younger
"Heather's courage and vulnerability to share her authentic self are truly inspiring. She shares the most cutting-edge leadership strategies on topics like emotional intelligence and employee experience. If you're looking to sharpen your leadership skills, this podcast is for you."
Creating a Culture of ListeningTM is Heather's Specialty
A leading workplace culture and employee engagement consulting & training firm.
A highly sought-after keynote speaker
Bringing the best insights from over 25,000 employee stories to the stage.
A diversity, equity, & inclusion strategist
An expert in creating safe spaces for these vital conversations.
A contributor to leading news outlets
A trusted expert for stories on culture, workplace engagement, and employee retention.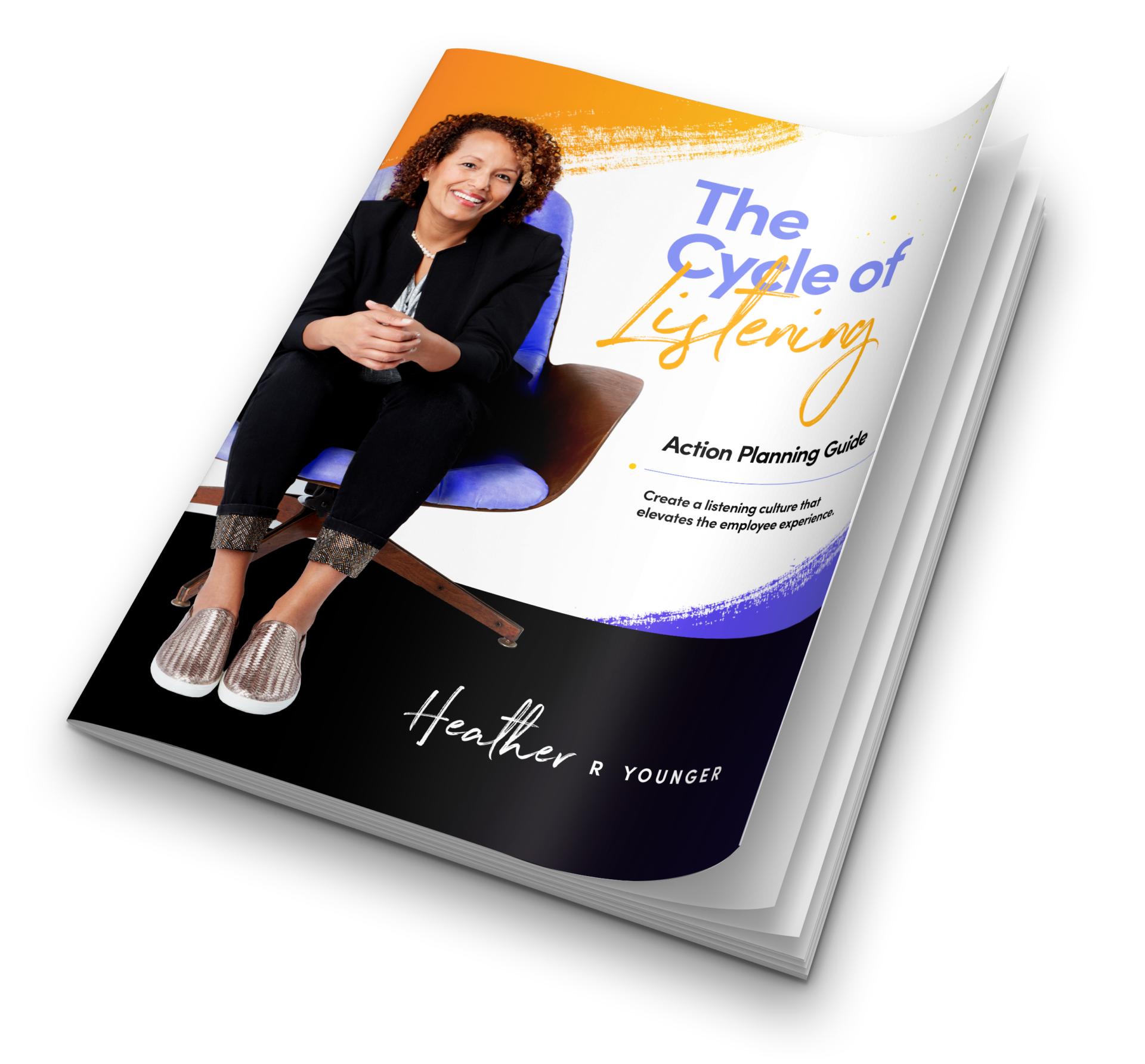 Create a listening culture that elevates the employee experience.
Through this guide, Heather uncovers how you can ensure those you lead feel heard by taking 3 approaches to listening inside an organization.