Subscribe to the Leadership with Heart Podcast:
In this episode, Heather speaks with Kristin Fox, VP of HR at Gyrodata about her leadership style and where her drive to lead comes from. She also shares on the ways she was not the the best version of herself and what strategies she used to show up better.
Key Takeaways:
Take time with your people and leave the boss back at the office.
Try to establish a deeper connection especially now during a crisis.
Help your people through the struggle and model it.
Find cheerleaders who believe in you and will help you through rough patches.
Value the differences in those around you to help you see things differently.
Have an insightful week by listening to this gem of an episode!
Kristin Fox is a human resources leader passionate about putting the "human" back into HR. She has worked in the HR field for 20 years, currently serving as Vice President of HR for Gyrodata Incorporated. Kristin obtained her Master's Degree in HR from the University of Texas and is a certified Senior Professional in HR (SPHR).
When Kristin isn't working, you will find her spending time with her husband, Roger, and six kids or hiding somewhere with a good book to avoid the six kids.
Founded in 1980, Gyrodata is one of the world's leading providers of technologies and differentiated services to the energy industry. Gyrodata's unique products and services portfolio enables its clients to maximize hydrocarbon recovery and optimize an asset's lifecycle cost. With approximately 1,000 employees operating in over 50 countries in virtually every energy market in the world, Gyrodata is uniquely positioned to provide services from a global platform with a focus on technology, service quality, people and clients. the leading supplier worldwide of precision wellbore survey services to the energy, mining, environmental and construction industries
Learning, Empowering
I'm still learning in my leadership journey, and I hope it never stops. I've learned so much in my 20-year career working in HR. I've made many mistakes and errors along the path that created the leader I am hopefully trying to be today. I'm still trying to observe more, and get better in time. 

My goal is to focus on empowering others, whether that be from example or just lessons learned. I try to value using my influence in areas where I can showcase empathy or stewardship by actions. I make sure that I support them in their endeavors.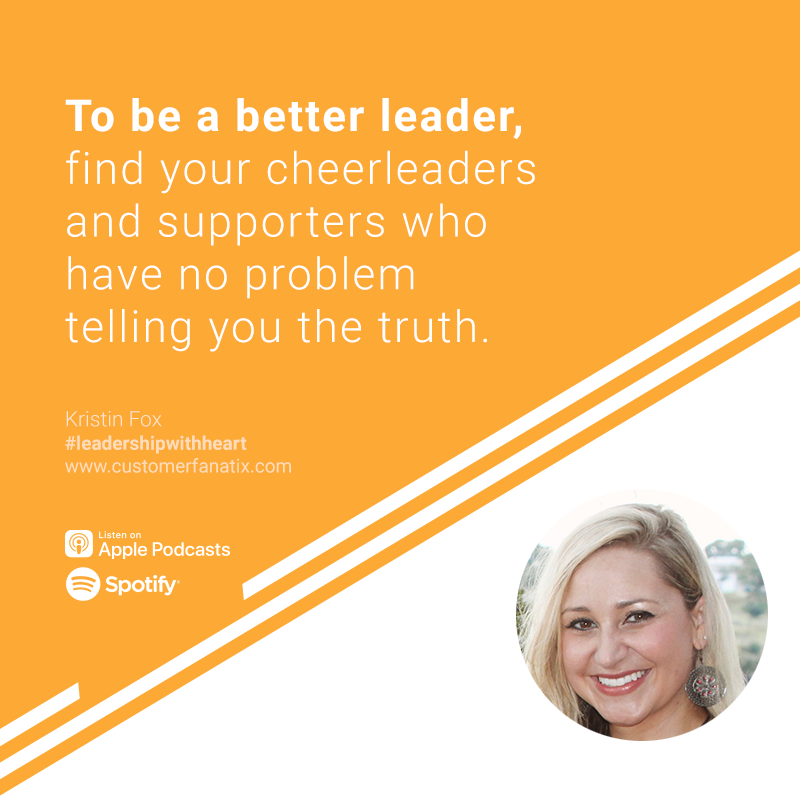 Embracing Failures
I have failed so many times and have taken wrong turns. I had to eat many pieces of humble pie in my past than I'd like to admit. But, I've also learned how to embrace it. 

Embracing your failures is like hugging a cactus. It hurts. But to learn very quickly, I've had to hug a lot of cactuses. It's not fun, but the sooner you embrace it, the sooner you can move on.

I am very fortunate to have a couple of trustworthy and valued peers, who have seen me at my worst and at my best. I know that they're going to be truthful and supportive. I just call them, and say, "Look what happened. Look what I did. I'm so embarrassed." It was as if the die was already cast.

I just shut my mouth and listen to what my peers had to say. Did I agree with all of their advice and opinions? No, but the truth doesn't really care about our opinions, whether it hurts or not.
Find supporters and assured leaders because we need them now more than ever. – Kristin Fox #leadershipwithheart
Click To Tweet
Self awareness is so important. – Kristin Fox #leadershipwithheart
Click To Tweet
---
Mentions
Connect with Kristin on LinkedIn
Subscribe, rate and review the podcast on Apple Podcast
Listen to the podcast on Spotify