Subscribe to the Leadership with Heart Podcast:
In this episode, Heather shares with listeners her very special Author's Day presentation with her publisher and guests. In it, she goes over her personal background, her "why" for writing, and the main focuses of the book. Her editor also talks about what makes this book so different.
If you are a fan of the guests from this show, this episode is surely a treat!
A Very Special Day
I decided to share with you my Author's Day presentation with my publisher for my second book, "The Art of Caring Leadership." The majority of the book is founded on the interviews from this podcast. You will get to hear me present the book in an interview format.  You will also get to hear my editor offer his own views, as well as give comments and ask questions coming from the guests.

This is a very heartwarming special day and I want to share it with you.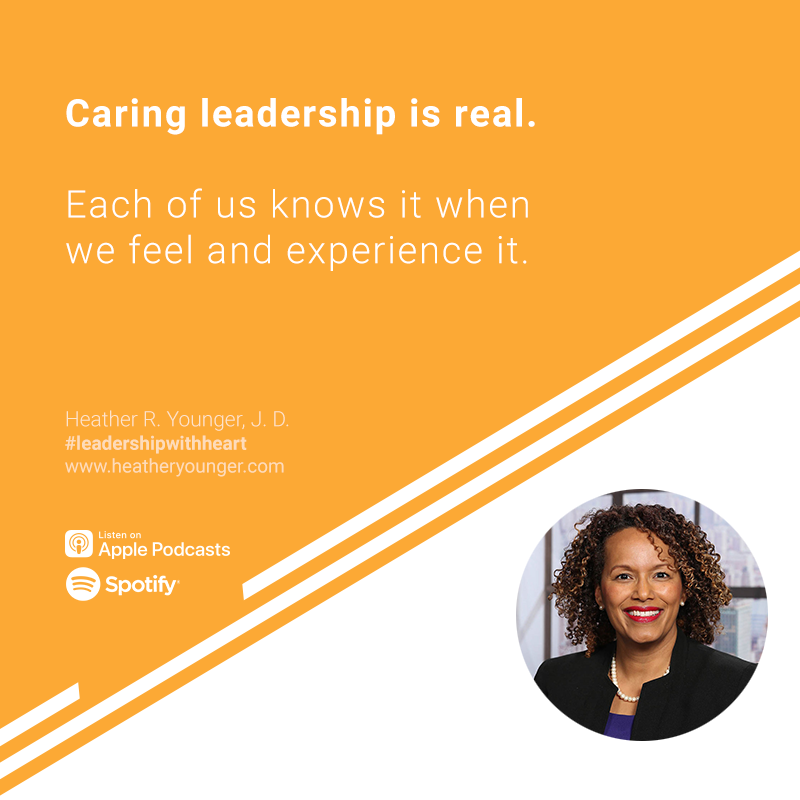 We ourselves are also hopefully striving to be caring leaders. - @HeatherRYounger #leadershipwithheart Click To Tweet
A Very Special Book
Caring leadership is not some nebula, or a squishy thing. It is real.

Each of us knows it when we feel it, and when we experience it from those who lead us—whether it is our parents, aunts, uncles, leaders of the community, or those inside the workplace.

We ourselves are also striving to be caring leaders. In this book, I am going to put some real guard rails. I will be writing real fundamental principles down on what it means to care.

This way, people can put their hands around something and it just won't fall between their fingers. I hope you enjoy my Author's Day.
Caring leadership is real. - @HeatherRYounger #leadershipwithheart Click To Tweet
A Very Special Request
I'd love to hear from you via email or comment on social media. Please do me a favor, and don't forget to write a five-star review on Spotify, Apple podcast or wherever you listen.

This means a lot. The more people would get to hear the content and the brilliance of the leaders that I have on here, the better the world is going to be. I truly believe that.

Thank you for joining and listening consistently. Thank you for your loyalty. I hope you sincerely enjoy this episode. Be well. You may find my presentation as unlisted in YouTube.
---
Mentions
Subscribe, rate and review the podcast on Apple Podcasts
Listen to the podcast on Spotify