Subscribe to the Leadership with Heart Podcast:
In this episode, Heather speaks directly to her listeners about the struggles that come with being a compassionate and caring leader. This applies in and out of the home for Heather – in this episode, she opens up about parenting, compassion fatigue, and more. Take a listen.
Key Takeaways:
Being a Caring Leader can be exhausting.
It's important to disassociate from other peoples problems.
Compassionate leaders must practice distancing themselves from their emotions in order to be objective.
Sometimes what people need from you is just to for you to listen.
Leaders need help too.
Heather R. Younger is an experienced keynote speaker, two-time author, and the CEO and Founder of Employee Fanatix, a leading employee engagement, leadership development, and DEI consulting firm, where she is on a mission to help leaders understand the power they possess to ensure people feel valued at work.
Known as The Employee WhispererTM, Heather harnesses humor, warmth, and an instant relatability to engage and uplift audiences and inspire them into action.
Rooted in her belief that employees aren't just numbers on the payroll but human beings with ideas that matter, Heather's talks and workshops are dedicated to helping teams, leaders, and organizations shine by improving how they listen to, communicate with, and empower employees.
Lean In the Right Way
Being a Caring Leader can be challenging. I am a person that tends to lead with compassion, care, and empathy naturally, so I used to find myself entirely emotionally drained just from hearing other people's problems. This was tough for me in particular because caring leadership is who I am – it's even my business! Yet, although empathy is a strength, it's also my biggest weakness. Whether it was at home or at work, I would often experience compassion fatigue. However, throughout the years, I've found several ways to fight this compassion fatigue and still be able to show up as a compassionate mom, boss, and friend. The root of it all is intention. When you go into a problem or situation with an intention, it is much easier to disassociate and distance yourself from your emotions and have an objective view.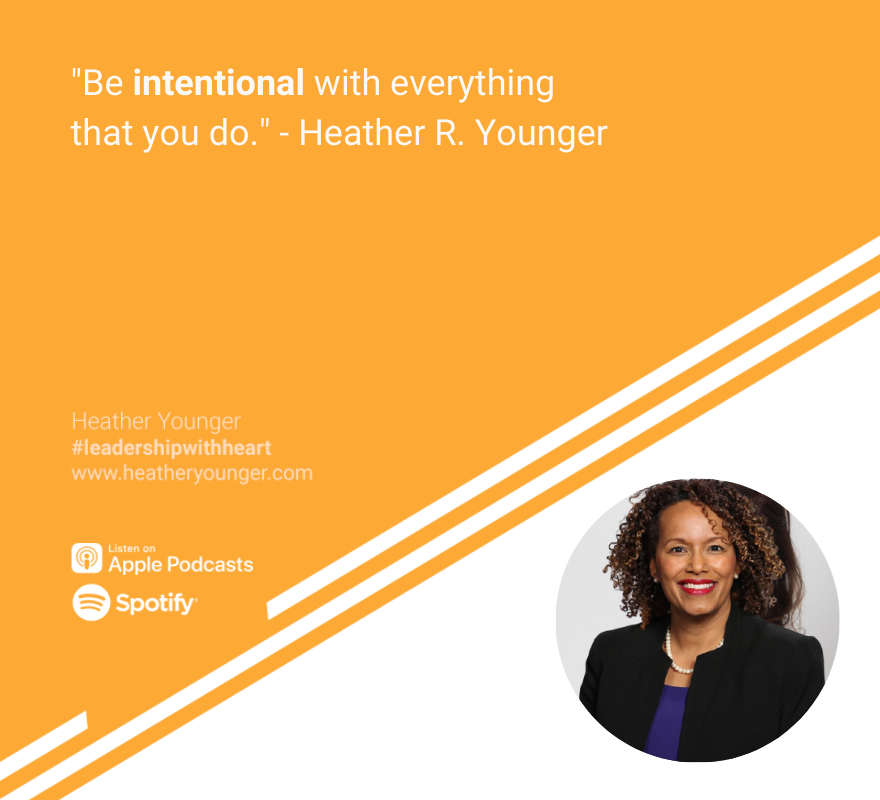 ---
Mentions
Connect with Heather on LinkedIn
Subscribe, rate, and review the podcast on Apple Podcasts
Listen to the podcast on Spotify