Subscribe to the Leadership with Heart Podcast:
In this episode, Heather interviews Mikki Gates who is a Strategic & Inclusive People & Culture Leader for over 6 casino properties and a TEDxManitouSprings Curator. While her two occupations keep her pretty busy, they are a good balance since she gets the best of both worlds. She prides herself on being a servant leader, as well as a results-driven one. Mikki believes it's important to be both – contrary to what many people believe. Take a listen to hear how she's able to manage being an empathetic leader while also holding her employees accountable for their actions. Mikki thinks of herself as a natural leader and has been using her influence since she started working at the age of 15. Take a listen to hear more about how Mikki is able to use her natural abilities to lead her team with care, compassion, and respect.
Key Takeaways:
Being caring and kind doesn't make you a pushover.
You can be caring and still be firm.
Be present when your team comes to you with a concern.
Leadership can be lonely, but only if you let it be.
Showing care and compassion for your teams will result in greater productivity.
Mikki Gates attended the University of Colorado, and has since worked in various Human Resources roles throughout her career. She is also a curator for TedXManitouSprings. This means that she's in charge of finding speakers, getting fundraisers, and everything else involved in creating a TedX event. Additionally, she is also a HR Generalist for over 6 casino properties.
She is unapologetically empathetic and is a firm believer that being caring, kind, and respectful is the best way to lead your teams. Throughout her career, she has always tried to implement this leadership style and it has proven to be effective.
You're Not a Pushover
About 5 years ago, before being empathetic and emotionally intelligent as a leader was widely known, I used to have people say I was a pushover because of the way I treated my employees. I often had to stop them and defend myself. Just because I took the time to listen to my employee's perspectives and treated them with respect, people thought I was a pushover. When in reality, it's quite the opposite. Because of the way that I treat my teams – with care, compassion, and respect, they in return, are happier to do the work that is expected out of them.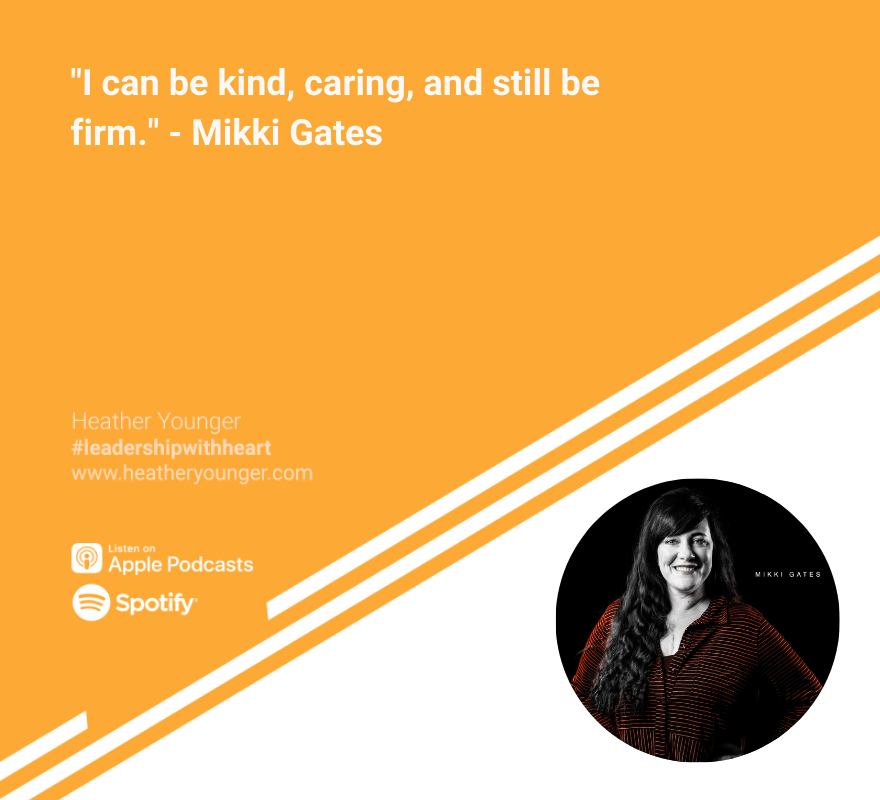 Finding a Balance
When I began my role at my current HR role, one of my executives asked me if I thought this job would fulfill me. At times I thought I wouldn't, but because I also work for TedX I am able to find a healthy balance of everything I need. These two very different but fulfilling positions give me the balance I need. I would recommend for everyone to find this balance, it doesn't have to be a job, it can be a hobby or anything else you enjoy. I found a way to fulfill those missing gaps and I think everyone would benefit from doing a bit of that too.
---
Mentions
Connect with Nick on LinkedIn
Subscribe, rate, and review the podcast on Apple Podcasts
Listen to the podcast on Spotify