Subscribe to the Leadership with Heart Podcast:
In this episode, Heather speaks with Gavriella Schuster, Corporate Vice President, Commercial Partner at Microsoft about her leadership style, her drive to lead, a time when she was not the most empowering leader, and much more.
Top Takeaways:
As leaders, we have our own brand of leading.
We must be true to our own leadership style if we are to uplift those around us.
We must take time for ourselves.
We can see adversity as a gift by reframing and helping our team do the same.
Hope you don't miss this gem of an episode. Listen and learn!
Gavriella Schuster's Full Bio
As a C-Level Microsoft Executive and Thought Leader, Gavriella has grown a P&L of $6.5B and currently lead a global portfolio of channel partners that has influenced over $1 trillion in ecosystem revenues. She brings over 20 years of leadership in digital and cloud transformation roles, driving strategy and execution spanning all aspects of business model and product development, launch, marketing, sales and partner development. She leads global recruitment, enablement and engagement of Microsoft's fast-growing partner ecosystem.
As a builder and change agent, she builds and turns around businesses by inspiring a vision for future customer relevance and engaging teams in developing the roadmap. She is qualified to assist a board in developing their vision to transform the organization through new technologies including cloud and artificial intelligence (AI). Notable achievements include:
Doubled P&L in 3 years, increasing by double digits consistently YOY for 5 years for Microsoft's global Windows Commercial Business and then the U.S. Cloud and Datacenter business to a growth of over 35% CAGR.
She leads the global recruiting, enablement and engagement of Microsoft's fast-growing partner ecosystem influencing over $1 Trillion in ecosystem revenues –adding 30% more partners YOY and 7K+ net new partners to Microsoft every month.
She defined a global portfolio of partner investments to achieve a 10-20X return.
Led the launch of 15+ product releases including Microsoft Desktop Optimization Pack (MDOP) and Windows Intune with engineering, from product, acquisition strategy, business development, licensing, pricing, business model and packaging.
Be an Experience 'Collector'
We spend so much time in our working lives, helping that build your equity, helping that make you a better person and fulfill your own curiosity, and helping you become an experience collector. I think that's really what it's all about.

It is oftentimes the adversity, it's oftentimes the failures, that you learn the most from, get the most introspection. You learn how to pick yourself back up, you learn what you're good at, what you're not good at, and it pushes you towards the things that you love as opposed to things you feel like you have to do.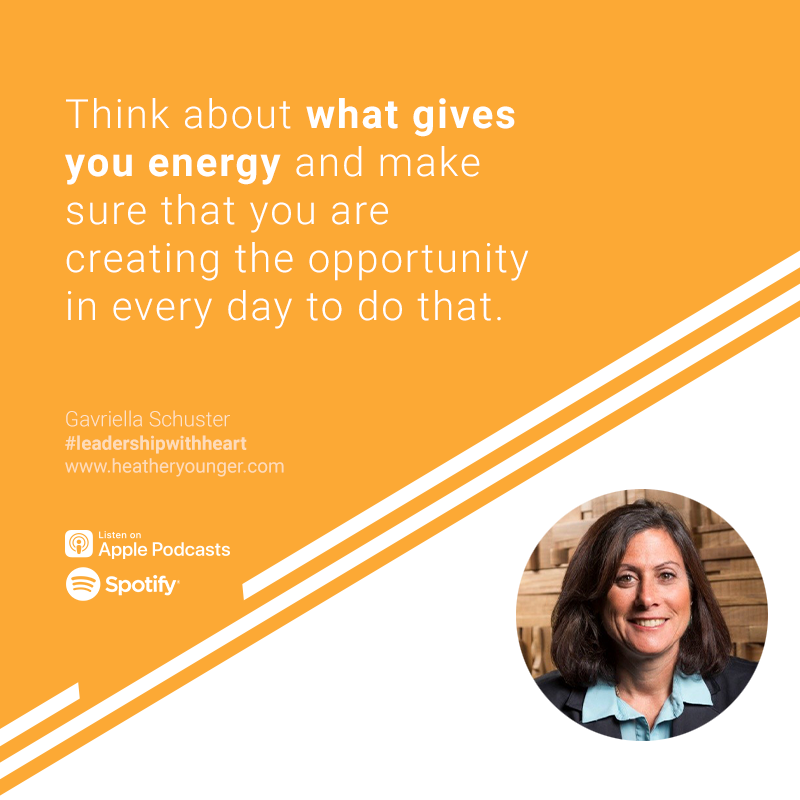 It is not so much that happens to you but what you do with what happens to you and your attitude towards it. #mindset #leadershipwithheart Click To Tweet
Adversity as a Gift
I live by that. I have just found that to be so true. Even take this pandemic – how are people interpreting that themselves? Do you feel like a victim or you feel like maybe the world's coming to an end, because there's just so much terrible stuff going on.

But you could also look at it and say, "I am living through a turning point in history. I am living through an opportunity for us to really come face to face with all the challenges with our society – challenges in our healthcare system, with the challenges in our government, and I am living through this, and I can take on a purpose, and I can take on a purpose to change it. And I happen to be at the right place at the right time – that's a great opportunity.
What can you take away? What can you learn? How does it help you? How does it help you become a more resilient person? @gavriels1 on reframing adversity #leadershipwithheart Click To Tweet
You are a leader when you are connecting with people and you are helping them to shape a vision and they are willing to follow you. - @gavriels1 #leadershipwithheart Click To Tweet
Connecting with your remote team at a deeper level
It's about making time, being intentional, because it's so easy to go a whole day and not do that, especially when you don't see them at all.

We have open teams channels where we just go back and forth all day. We have these daily stand ups where we just see each other face-to-face once a day, we know we're just going to connect and share whatever is top-of-mind and whatever is going on.

I do a ton of – I just IM somebody and I'd be like, "Hey, do you have a minute? Can we just jump on a call?" All throughout the day I just have a lot of those "interstitials", I call them, because they're between meetings. I'll just grab that minute and we'll have a quick connect.
Think about what gives you energy and make sure that you are creating the opportunity in every day to do that. In this very chaotic time, create a routine for yourself. - @gavriels1 #leadershipwithheart Click To Tweet
Keep yourself from getting overworked, because it's very easy to move from "I'm doing work from home" to "I live where I work." - @gavriels1 #leadershipwithheart Click To Tweet
---
Mentions
Connect with Gavriella on LinkedIn and Twitter
Subscribe, rate and review the podcast on Apple Podcasts
Listen to the podcast on Spotify