SPECIAL LIMITED TIME OFFER: FREE BOOK CHAPTER
What Can You Do To Elevate The Workplace Experience For Everyone?
BECOME AN ACTIVE LISTENER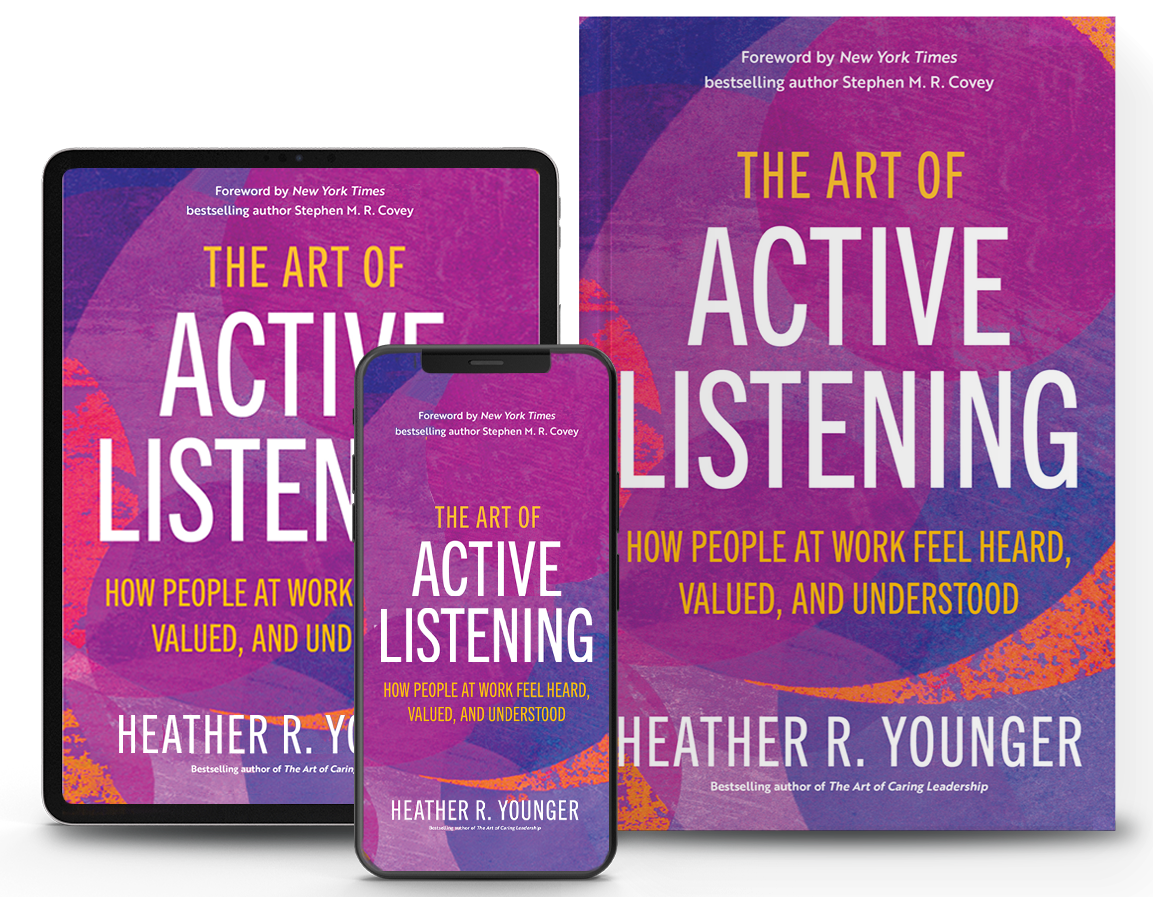 Download a Free Chapter of The Art of Active Listening book for inspiration on how to ensure people at work feel heard, valued & understood.
Active Listening is the doorway to increased belonging, loyalty, profitability, innovation, and so much more. It is the difference between thinking we understand what people want and knowing what they want.
Heather is a Workplace Culture Expert
A leading workplace culture and employee engagement consulting & training firm.
A highly sought-after keynote speaker
Bringing the best insights from over 25,000 employee stories to the stage.
A diversity, equity, & inclusion strategist
An expert in creating safe spaces for these vital conversations.
A contributor to leading news outlets
A trusted expert for stories on culture, workplace engagement, and employee retention.